This book was born out of several motivations.
FIRST, was to help Christian leaders live life as fully and freely as possible from their own brokenness and the temptations inherit in ministry.
SECOND, this book was motivated by the grief of sitting with pastors and missionaries who have just blown up their lives and ministries and are agonizing over realizing that they should have dealt with their own issues years ago.
And THIRD, this book is an attempt to share more about what has been learned about helping Christian leaders through the ministry of Marble Retreat.
One of the major premises of this book is that as humans, and even as Christian leaders, we can focus on our surface issues and feelings and not deal with the underlying causes. And that unfortunately Christian ministry can be a context in which it is difficult to look at and deal with the deeper issues.
The book discusses the very real challenges of ministry and the struggles we add to ministry by bringing our own brokenness to the table. The combination of these two factors (ministry challenges and our own issues)can set the stage for blowing up if we are not aware of and working on these.
Stories, examples, explanations, and questions are used to lead the reader to understand the issues beneath the issues and how our faith can answer the bigger questions raised when we delve deep. It is a book of hope for the Christian leader that the Gospel they share with others is also true for them and their healing.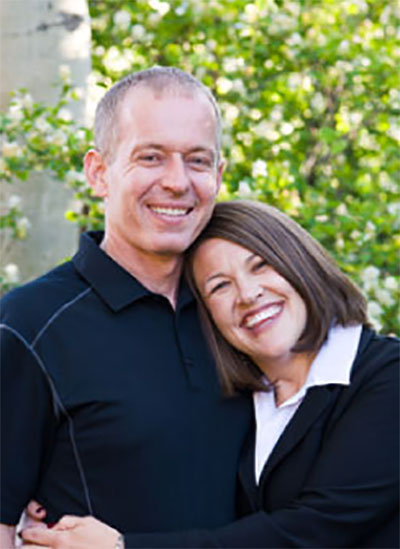 I was born and raised in Prince Edward Island, Canada in a lobster fishing family in a story-telling culture. In 1993 I moved to Lincoln, Illinois to pursue my Masters in Counseling Degree at Lincoln Christian Seminary. After graduating I worked for nearly 6 years as a Hospice Chaplain for Methodist Medical Center in Peoria, Illinois.
After getting married to my beautiful bride Kari MacKenzie, we moved to Colorado in 2002 to serve at Blessing Ranch, an intensive counseling center for pastors and missionaries. We served there for a couple of years and decided to return to school for our doctorate degrees. We completed our MDiv work at Denver Seminary and began the Doctorate of Ministry in Marriage and Family Counseling. We opened a private practice north of Denver and specialized in seeing Christian leaders. We ended up finishing our doctorates at Lincoln Christian University in the specialization track of Pastor Care, the field of caring for Christian leaders.
In 2006 we got connected with Marble Retreat, an intensive counseling center for Christian leaders, located in Marble, Colorado. It was started in 1974 by Mayo trained psychiatrist Louis McBurney and his wife Melissa. After becoming trained fellows and leading groups we started working half time for Marble Retreat in 2009 and full-time in 2011. Kari and I took over as directors and full-time therapists in 2013.
We also became adjunct professors at Lincoln Christian University and supervisors over the DMin program with the Pastor Care track.
My wife and I have specialized in counseling Christian leaders for 20 years and I have practiced as a therapist for 27 years. It has been a privilege to serve Christian leaders from all over the country and around the world. And a privilege to work with the ministry of Marble Retreat, one of the first and foremost centers specializing in helping pastors and missionaries and others through counseling and hospitality.
Growing up Canadian, of course I play ice hockey. Kari and I have two sons and we enjoy lots of different outdoor activities.
Some of the authors I have been influenced by are C.S. Lewis, Dallas Willard, Eugene Peterson, Soren Kierkegaard, and many others.