Trey Morris – Our Newest Board Member
Trey Morris has spent 20+ years in the world of broadcasting and advertising. Born and raised in Dallas, he spent the first 10 years managing radio stations in Dallas and Chicago. While in Chicago, he branched out and ran a full-service advertising agency that specialized in developers and home specialty retailers. In 2008, when the housing market imploded, he jumped back into radio. Over the next 5 years, he launched 3 startup businesses, including his favorite, Q BBQ. Q BBQ is Michelin award-winning barbecue restaurant with 5 locations in the Chicago area.
In 2013, he left the business world for the ministry world. He joined the ministry of Pastor James MacDonald's Walk in the Word. As Executive Producer, Trey oversaw his radio ministry and created Walk in the Word Television that airs on TBN worldwide six days a week. In 2015, Trey felt the calling of Texas and moved the family back to North Texas, where he is currently the Chief Marketing Officer for the Boenker Group of Companies, a family-owned insurance holding company. Trey has been married for 22 years to Rebecca, his Baylor sweetheart, and father to Haley (17) and Jordan (13). In his spare time, Trey serves as the video director at Milestone Church in Keller, Texas.
The Ripple Effect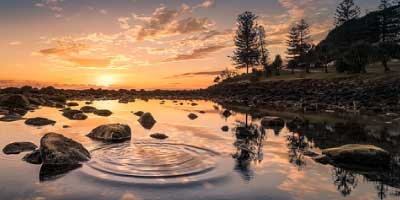 One of the blessings of the Marble Retreat ministry is having the privilege of seeing God impact the impactors. We know that when a leader is healthy their positive impact will be evident in their marriage, family, community, and ministry. Here is a recent testimony from an alum couple who came to Marble Retreat 25 years ago and because they found healing, their impact on the Kingdom was multiplied.
In their words,
"We were at the lowest point of a 15 year marriage punctuated by wonderful moments but many marriage stressing lows.  Marriage counseling hadn't proved effective.  Now we found ourselves at odds with one another and having difficulty being parents and pastoring.
A dear friend agreed to serve as a listening ear encouraging us to come to a truce in this recent conflict.  Realizing he was out of his league, he discovered Marble Retreat and encouraged us to attend.  The suggestion proved marriage and ministry changing.
Marble Retreat breathed redeeming air into a stressed marriage.  The care shown to us by the beautiful setting and hospitable hosting set the stage for participating in the counseling. 
Lewis and Melissa McBurney, wise counselors, shared wisdom and insight borne not just from Lewis's psychiatric training but years of a fruitful marriage.  Counseling took place during group and individual times.  The group time produced insights into our own marriage through the experience of others.  These observations made individual counseling incredibly effective.  We left gaining marriage-changing breakthroughs helping us understand why we had been minimally able to resolve our deep marital problems.

With less time spent on endlessly, unfruitful discussion about our marriage, we spent more time discipling others in ministry.  Time spent on a young adult produced a man who led a well-respected international ministry to young adults.  Time spent on a doctor just entering practice led to a medical mission successfully changing the Aids epidemic in Malawi.  Time spent with a visionary led to a mission serving orphans in war-torn Sierra Leone.  The original children served by this mission have grown up and include medical doctors, college graduates as well as ordinary adults whose future had been changed.
Seeing the marital value of Marble encouraged us to send others to Marble.  A young life couple continued in ministry.  A pastoral couple became more fruitful.
Marble Retreat, through its ministry to us, affected the world."
Your support of Marble Retreat has a ripple effect that positively impacts the world. Thank you for making a difference in the lives of Christian Leaders.
Thank you to our wonderful volunteers!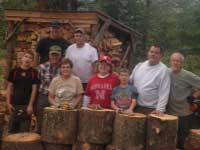 This summer we were delighted to have another work crew from LifeBridge Christian Church in Longmont, CO. They completed several projects around the lodge and had a lot of fun too! We then had a delightful group volunteer from Fellowship CRC of Greeley, CO join us for cutting and splitting wood. Along with numerous locals from the Church at Redstone and Marble Community Church who joined us again for our annual wood cutting party. Thank you for all of these churches who came out and worked hard to help us get firewood ready for the winter. And thank you to Marcus and Janice Beaver and Jim and Leslie Smallwood who came out for a volunteer work week. We are so grateful to all of you who donate your time and energy to help us get much needed work done around the property!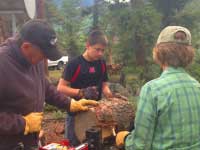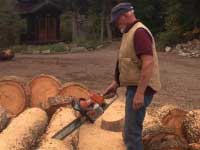 Sacrifices

"We took out a second mortgage on our house."
"I left my well-paying job to go into ministry."
"We dipped into our retirement funds."
"We agreed to a 1/3 reduction in pay."
"We sold everything we had in a yard sale and left for Africa."
These are just a handful of the sacrifices we have heard that pastors and missionaries have made for their ministries, for helping someone in need, and for reaching the lost. Many of them never knew the "unthinkable" would happen; they would lose their ministry position, the organization would pull out of that country, they would get cancer, their child would be diagnosed with a debilitating disability, they would lose their spouse, or any other life changing tragedy would hit.
When Marble Retreat began, the heartbeat of the ministry was to give back to those in full-time ministry who are out there giving so much. We have always understood that the population we serve may be under paid for the sacrifices they are making to serve God's Kingdom. Therefore, we have always had the policy that Marble Retreat would not let financial need get in the way of someone who needs to come. This has meant we offer discounts to those who desperately need our services but can't afford it. Over the years we have placed high priority on raising scholarship funds and have done it through fund-raising events, applying for grants, and appealing to churches and individuals. The amount we raise and the amount we need both fluctuate, making it a little unpredictable.
This year we have had many Christian leaders attend our retreats who need considerable scholarship help. This has exhausted our scholarship fund. We continue to give scholarships because we believe the investment in a pastor, missionary, pastoral couple, or Christian Leader is worth it and we trust God will provide.
The bottom line is that we have given $26,580 more than what we have in our scholarship fund.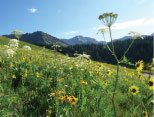 If you can help in any way to give back to those who have given so much for others, you can donate on the Donate page or by clicking the button below. We hope to raise this $26,580 and more for our scholarship fund so we can continue to assist those who are leading the church forward in our world. Thank you.
The Blessing of Scholarship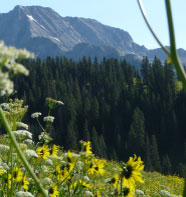 "After a difficult season in ministry, my wife and I sensed a need to receive input and regain perspective. As we were researching ministry resources, we learned about Marble Retreat. Later, a ministry couple we deeply respect shared with us that they had been greatly blessed by the ministry of Marble Retreat, and encouraged us to go. When we called for more information it became clear that, without a scholarship, attending would be financially out of our reach. Thankfully, through someone's loving sacrifice and generosity there were scholarship funds available to help subsidize our registration.
Let me share a little bit of how we were blessed. We arrived at Marble, questioning if we should continue in pastoral ministry; questioning our ability to continue leading and feeling like we had somehow failed. We left Marble affirmed in our calling, knowing we are loved, and with a renewed capacity for loving and leading our congregation.
To those who gave sacrificially and helped make our Marble Retreat experience a reality, please receive our grateful thanks. You blessed us immensely."
Welcome to a New Board Member
In March we were blessed to welcome a new board member to our team. Larry Dupper has been the Chief Financial Officer for Valley View Hospital in Glenwood Springs, Colorado since 1998. Previous positions in Mr. Dupper's healthcare career include CEO, CFO, and Corporate Regional Finance Director primarily in Colorado and Missouri. Mr. Dupper has been in healthcare administration since 1975.
Mr. Dupper and his wife Pam are the parents of four children. The family enjoys skiing, backpacking, kayaking, Jeeping, and most recently snowmobiling in Colorado and Utah. A native of Colorado, Mr. Dupper has also been a board member of various business, community and religious organizations. Mr. Dupper is currently the President, Board of Directors of the Western Healthcare Alliance, and Chairman of the Board of The Colorado Network (both healthcare non-profit organizations).