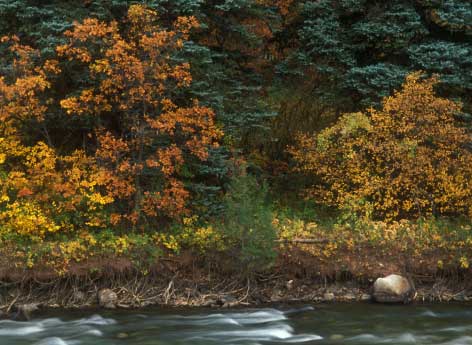 in one God, Creator and Sustainer of all things,
Who exists in three Persons — Father, Son, and Holy Spirit.
in the Bible as the inspired revelation of God and
final authority for living out our faith.
in the deity and humanity of Jesus, his sinless life,
and his miracles; his atoning death and his bodily
resurrection provide the only ground for justification,
forgiveness, and salvation.
in the ongoing work of the Holy Spirit in convicting,
empowering, comforting, and guiding believers.
in the unique and invaluable worth of each individual
based entirely on God's love and grace.
Drs. Mike and Kari MacKenzie are the directors of Marble Retreat and simultaneously direct the D.Min. program in Pastor Care at Lincoln University. Mike has been a Licensed Professional Counselor (LPC) for 17 years. Kari has been a Psychotherapist for 11 years. Both have completed their Doctorate of Ministry degrees, specializing in Counseling Christian Leaders, from Lincoln Christian University where they did extensive research in this area. They both also have a Master of Arts in counseling and have completed doctoral work in Marriage and Family therapy.
Their background includes a variety of ministry experiences including: Mike's work as a hospice chaplain for 6 years and Kari's missionary work in China. As well they served on staff together at LifeBridge Christian Church and Blessing Ranch, an intensive counseling center for clergy. Previous to joining Marble Retreat full-time, they owned and operated MacKenzie Counseling Services for 8 years where they counseled individuals and couples and continued to specialize in working with those in ministry.
Having written two dissertations and many articles on the topic of caring for Christian Leaders, they have a great passion to see healing and restoration brought to those in Christian service. They are proud parents of one son and bring to Marble Retreat, a great love of the outdoors to go with their rich fund of counseling experience, compassion and deep commitment to serving God and those of the faith.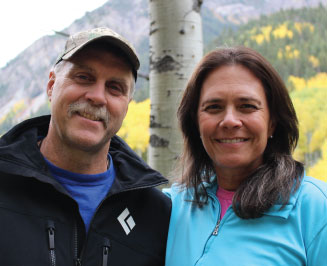 Bob Rue and his wife, Lisa are the host couple at Marble Retreat. After serving as volunteers for a number of years, Bob and Lisa made the move in June 2015 to become full time residents in the Marble Retreat lodge. Bob is an excellent cook and Jeep tour guide. Together they make the lodge a comfortable, hospitable, loving, and fun place for our guests. Bob retired as an elementary physical education teacher this past spring (2015), making it possible for Lisa and him to make this transition. He held that position for 30 years in Longmont, CO. Lisa is an adjunct professor with the University of Northern Colorado and Co-Founder of Preventative Technology Solutions. Bob and Lisa have two grown children, Sarah and Rick and two grandchildren. Bob feels blessed to be caring for God's people from all around the world in such a beautiful place during this next chapter of his life.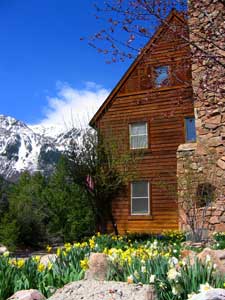 Marble Retreat was born out of the conviction that clergy and others in Christian service, have extreme job demands which can frequently result in symptoms of depression, anxiety, frustration, discouragement and burnout. Worse still and because of their position, they find it difficult to seek help.
These factors, and God's call, led Mayo Clinic-trained psychiatrist Louis McBurney, M.D. and his wife, Melissa, to begin the ministry of Marble Retreat in 1974, over 40 years ago. Marble Retreat has now served the Christian counseling needs of more than 4,000 Church leaders who have come from every state and more than 60 countries.
In 2003, Steven Cappa, Psy. D., L.P.C., and his wife Patti Cappa LMFT, CAC II, stepped up to carry on the rich legacy of Marble Retreat, assuming the duties as directors, where they served 10 devoted years.
In 2013, Marble Retreat was proud to welcome Drs. Mike and Kari MacKenzie as the new directors of Marble Retreat! They have brought a rich and deep conviction of caring for clergy and believers at large. They had served the ministry since 2007, before stepping into their new roles as Directors.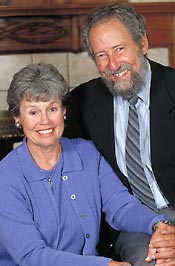 Melissa McBurney
is a co-founder and a Marble Fellow. She adds to this her experiences as an author, conference speaker, homemaker, and mother of three adult children (Bruce, Andrea, and Brent) and a delighted grandmother! She adds decades of Christian counseling experience to her BA from Baylor University and brings to group sessions her valuable insights, rich female perception and deeply personal spiritual maturity.
The late Dr. Louis McBurney, co-founder and Marble Fellow, received his BA and MS degrees from Baylor and his MD from Baylor College of Medicine in Houston where he was named Outstanding Student in Psychiatry. He was chosen the Outstanding Intern in Internal Medicine at Houston's Methodist Hospital. After three years as a General Medical Officer in the Navy, Dr. McBurney completed his psychiatric specialty training at the Mayo Clinic. There he was chosen by the Mayo Psychiatric Section and the American Psychiatric Association for a Faulk Fellowship.
While at Mayo, Louis and Melissa became aware of the pressures felt by those in Christian ministry. From that awareness grew a conviction of God's call to establish a Christian counseling center for clergy and their spouses. After a year of further training in London, they ventured out to the Colorado Rockies to answer that call. In February 1974, the first group was held and, over time, Marble Retreat became a reality.
Dr. McBurney was certified by the American Board of Psychiatry and Neurology (ABPN). He wrote numerous articles and books including: Christian Sex Rules: A guide to what's allowed in the bedroom, Every Pastor Needs A Pastor, Counseling Christian Workers, and Real Questions, Real Answers About Sex (Zondervan Book Publishers).
On January 20, 2009 Louis McBurney quite suddenly and shockingly succumbed to head injuries he'd unknowingly suffered approximately two months earlier, the result of a fall he suffered while descending his garage attic ladder.