Hiking Castle Peak
Larry Dearing, a board member, and Bob Rue, host, hiked Castle Peak with Mike MacKenzie this past Saturday. Altitude 14,278. If you want to knock out a 14er while at Marble Retreat this is a good one!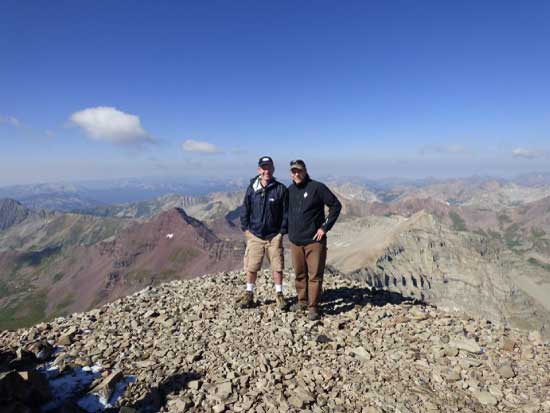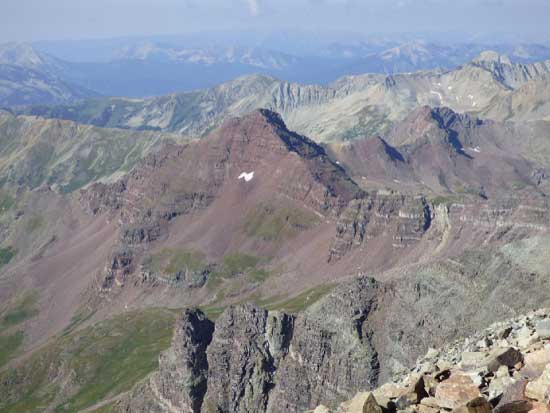 About Castle Peak
Castle Peak is the 15th highest mountain in the lower 48. It is located near the majestic city of Aspen. It was first climbed in 1873 by the Hayden Survey. Castle is the Elk Range's highest and southernmost fourteener. It is also considered by most to be the easiest 14er in the Elk Range. For the high pointers, it is also the highest point for both Gunnison County and Pitkin County.
Castle Peak is a great peak that is significantly easier than the Maroon Bells and has a great glissade if your timing is right. It is pretty remote for Elk standards, but a wonderful hike. The route is class 1 from the trailhead to the 4wd parking lot and class 2+ from the parking lot to the summit.

"When words become unclear, I shall focus with photographs. When images become inadequate, I shall be content with silence."